Team
Richard Bascetta and Bob Stevens, the principals of Growth Insight, Inc. bring their own expertise, and that of partners & affiliates, to bear on our clients' challenges.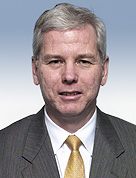 Bob Stevens
Managing Director,
Bob formed Growth Insight in 2002 after having served as Vice President and Partner at Mercer Management Consulting; Executive Vice President of Bluefly, Inc.; and associate at Lorne Weil Inc., a boutique corporate development consulting firm. Bob has focused on corporate development for 25 years. Bob serves on the Board of Directors of Axsys Technologies, Inc., a publicly traded optics company, and as Chair of the Board of Trustees of the Shambhala Meditation Center of New York.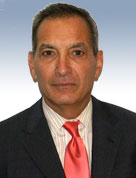 Richard Bascetta
Managing Director,
Richard has worked in executive management roles in the interior furnishings industry for over 30 years. Richard began his career in sales management at Knoll . He subsequently served as managing partner of Furniture Consultants, Inc, a $110 million contract furniture distributor where he founded and managed the firm's industry-leading Project Management business. Richard served as CEO of Odegard, Inc., and as U.S. Managing Director of the Residential and Boutique Contract division of Tai Ping Carpets. Among other responsibilities, Richard was centrally involved in acquisition strategies and post-deal management. Richard brings personal experience to the M&A process, having acquired two competitive companies while at FCI, and having sold FCI in 1998.
Lisa Dickholtz
Director of Research,
Lisa has twenty years of experience in industries ranging from building materials to consulting services to telecommunications. She has served in positions ranging from Business Development to Engineering. Lisa has worked extensively in process realignment, having reduced costs in one telecommunications firm by $45 million. Lisa holds an MBA in Finance from New York University.
Independent Consulting Team:
Growth Insight, Inc. fields a team of senior level consultants to carry out consulting projects. Team members include:
Fred Rosenfeld
Fred is a consultant to the apparel industry with a strong emphasis in men's wear. Fred specializes in marketing, new channel strategy, licensing, sourcing and research for the financial community including private equity companies. Fred is adjunct professor at Fashion Institute of Technology. He is the past President of Jockey Sportswear, COO of the Alexander Julian Group and CEO of RPM Fashions, a division of Cluett Peabody. Fred enjoys excellent relationships with management of most levels of retail distribution.
Michael H. Mitchell
Michael is the founder and principal of GreenLight Management Inc. Mike is a pioneer in the practice of leveraging growth and corporate performance through the strategic alignment and deployment of Human Capital, Knowledge and Technology. He is expert in the creation and management of World Class Human Resources strategy and practices that are Business, Customer, Employee and Shareholder driven. Mike has held senior HR executive positions in the energy, financial and retail industries with organizations such as Tiffany & Co., Neiman Marcus Group, Swiss Bank Corp., Bank of Montreal and Union Oil Company.
Jack Schatz
Since 1965, when Jack Schatz left Benton & Bowles Advertising to establish Corporate Concepts, Jack has continually stayed on the leading edge of marketing and market-driven activities. Working with a broad spectrum of domestic and multi-national companies of all sizes and disciplines, and with several venture capital and equity-funding organizations, Jack has helped companies develop and execute world-class programs that have dramatically improved sales, profitability, market share, customer satisfaction and loyalty, employee morale and retention, the quality of products and processes and overall corporate performance. Representative clients include: GE Capital, Dupont, Pitney Bowes, Prudential Securities, Nautica and The Limited. Jack is the creator of "Category Manager" a proprietary, licensable program designed to help manufacturers bring the sales and margins of their worst performing retailers and distributors closer to the levels of their best performers.
James Hilford
James spent five years at DDB Needham Worldwide Advertising where he worked on such accounts as Mobil, Chanel, Ore-Ida and Hershey. He left DDB to join Pivot Rules sportswear as VP of marketing and sales and was promoted to President nine months later. James was responsible for the strategic development of Pivot Rules, including its successful IPO. James has spent the last four years working with existing and start-up companies, especially in ecommerce. His clients have included Bluefly.com and Eyeglasses.com, both ecommerce category leaders. As Chief Marketing Officer of Eyeglasses.com, he helped engineer triple digit growth for three consecutive years.